2004 Music Review: Aiko Shimada – "Like Hannah"
Yes, at one time I was a freelance journalist. This article was the lead story in the summer music feature of Seattle's International Examiner on August 18, 2004.
Just for background: Aiko Shimada is a local musician from Seattle, known in a few music circles around the U.S. as well. Her music can't be classified, but some people call it "folk," others call it "world," still others call it "alternative." I call it "none of the above." Before moving here, she was offered a lucrative contract by a major label in Japan, but she refused and instead chose her own path of music.
Before her interview, Ms. Shimada gave me her entire back catalog of albums, and I've enjoyed them ever since.
_______________________________________________________________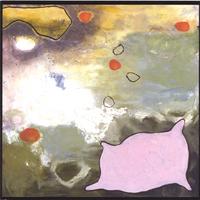 AIKO SHIMADA: NEW PHASES
Singer-songwriter talks about her latest album and motherhood
By David Wu
It must be amusing for Aiko Shimada to hear what her fans think of her music. Some say it's relaxing. Some describe it as hypnotic. And others say, "It has so much dissonance, and it's kind of disturbing!"
Who, then, should she trust?
"One time this guy came up to me and said, 'I really like your music!'" Shimada recalled. "And then he goes, 'Do you like Yanni?' And I didn't want to tell him what I think. But I hate Yanni!"
Shimada's latest album, Like Hannah, is the 4th album released on her own Bera Records, and her 7th album overall. Notably less layered than her previous album, 2001's Blue Marble, this volley of songs is typically atypical – a non-categorical execution of deliberate opaqueness and experimental jazz structures.
Shimada, who started learning how to play the guitar in 1988 at age 24, provides the vocals and guitar, and fills out a quartet with the band "gibbous moon" to provide a live, stripped-down feel.
One of the album's most compelling tracks is the title track, sung in Japanese and inspired by her niece, Hannah. The English translation states: "Things I've always believed/They start to melt and disappear/The body that was tied up/Changes from ice to water." This theme of forgetting oneself is what unifies the entire album, even with its varying themes throughout. There is a balance of intertwining vagueness and clarity that somehow makes it more than just the sum of its parts.
Unlike her previous projects, it is a collection of both new songs and older songs that she finally had a chance to record. "We could always play them," said Shimada, "but it wasn't the way I wanted them to sound. This time, it felt really good as a group, in that we could play those tunes."
One of the older songs is "Crane," which Shimada wrote 14 years ago. Its lyrics are based on a traditional Japanese story about a white crane who becomes a woman and repays a poor man for saving her life. It is a stark contrast to anyone who has heard "He Killed a Bird," the opening track to the 1995 album Bright and Dark.
The complex chord modulations and building textures in "Crane" literally become one with the characters and story. The instrumental starts out on a stripped-down level, as an accordion imitates the Japanese flute-like sho, but simplicity gradually gives way to heavier percussion and bongos that mimic the characters' actions and thoughts.
"Crane" represents an important cultural concept in Japan, in that good deeds should be countered with good deeds in return. "I don't think the American culture emphasizes that very much," Shimada said.
A new song in the collection is "Loneliness." Shimada's lyrics start off: "Loneliness/I wish to be friends with you … You live at the end of my path." The song is preceded by "In Our Park," a song about companionship – a compelling and obviously intentional juxtaposition of tracks.
"Loneliness is kind of a good thing because that is the place where you have to be to reach something that you are looking for," said Shimada, "but you also need another person to push, or to hold your hand."
Shimada, who recently had a baby, takes time to reflect on this new phase of her life. "It was sort of a surprise that I got pregnant," she said, "because I was told that it would be hard for me to get pregnant. So I sort of gave up. But then as soon as I felt that way, I got pregnant.
"I just thought: wow, I'm gonna go through this for the first time. And for thousands of years, women have been doing this! I've been feeling like I'm having a second life."
She adds: "I've done things I want to do, and sure I've got more things I want to do. But now I'm facing something else – a new thing – and still it's a creation of some sort."
Lyrics from her 1995 song "Half Moon" come to mind: "There is something to look forward to/It only becomes fuller and fuller/Every night it's brighter in the sky."
Here's to the next phase.